An Hideaway
Nestled among many temples, Villa Chitdara is in a quiet street but only less than 5 minutes walk to the night market.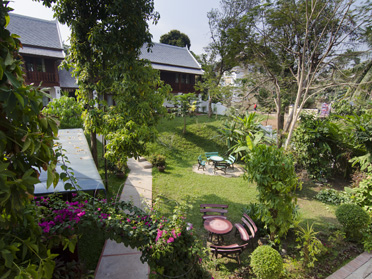 Wonderful stay
From our courtyard or from your balcony, if your room is facing the street, you will discover the Monks collecting alms every early morning. But if your room is giving to the backcourt, so from your balcony you will have the chance to admire our relaxing tropical garden.
Every day, buffet breakfast is served in our peaceful terrace in the garden.